I scream, you scream, we all scream for!
If there's one thing that can make even the hottest summer day bearable then it's a big bowl of this sweet frozen dessert. I don't know what it is about ice-cream that makes me so happy. It could be its rich texture, its sweetness or the fact that even though it gives me a brain freeze, I can never have enough!
Ice cream is perfect just the way it is, but when combined with certain foods it reaches another level of greatness. I'm talking about:
1. Chewy fudge brownies
The warm and hard texture of the brownie goes perfectly with the creaminess of the cold ice cream.  Yummers!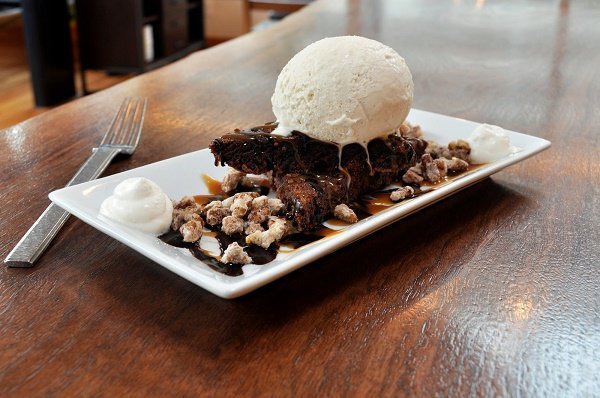 Source: Flickr|Founding Farmers
2. Fruits like mango, strawberry and kiwi
Nothing says love like a beautiful ice cream fruit sundae topped off  with fresh fruits like mangoes, strawberries and maybe even the exotic kiwi. Sign me up for that!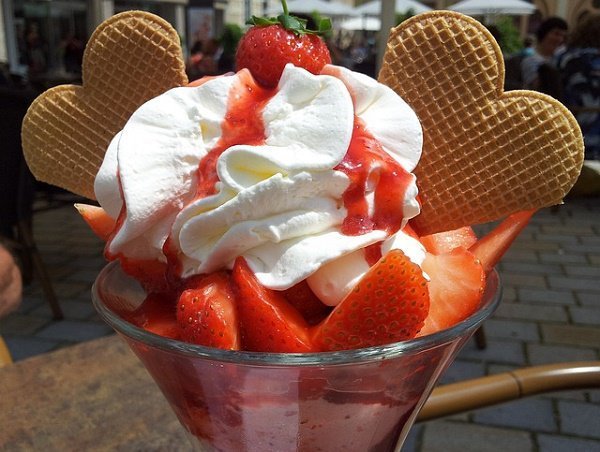 Source: Pixabay
3. Jalebi
By adding a scoop or two to piping hot jalebis, you are instantly cooling the dessert and adding the right kind of sweetness without making it heavy.
Source: Joshua Cobler
4. Gulab Jamun
I really can't pinpoint any one reason why you should try this but trust me, once you do, you will never look at plain Gulab Jamun the same way.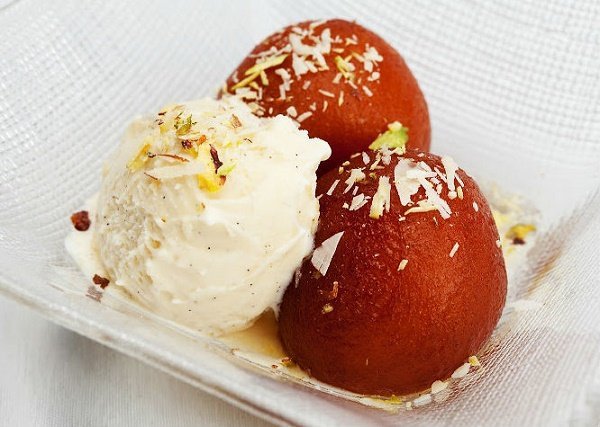 Source: Hari Chillies
5. Cold coffee
Adding a little ice cream while blending your cold coffee will not only make it a little sweeter but it'll also give it a thick and rich texture. Be it peanut butter, caramel, butterscotch or chocolate, everything works well with cold coffee.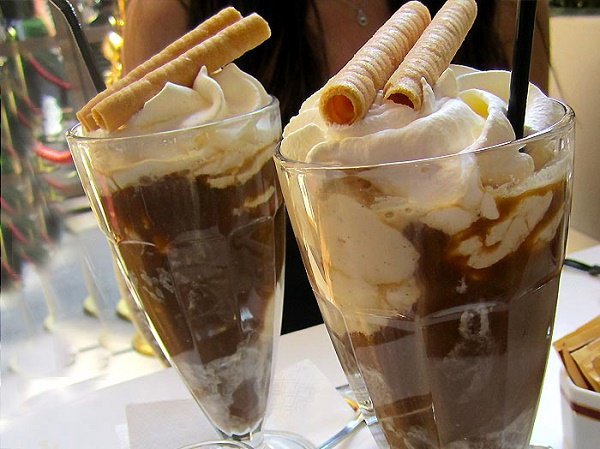 Source: Recipe Curry
6. Freshly baked cookies
Warm and crusty cookies with ice cream is a match made in heaven. And if the cookie has a gooey center, then teaming it with ice cream is like hitting the jackpot.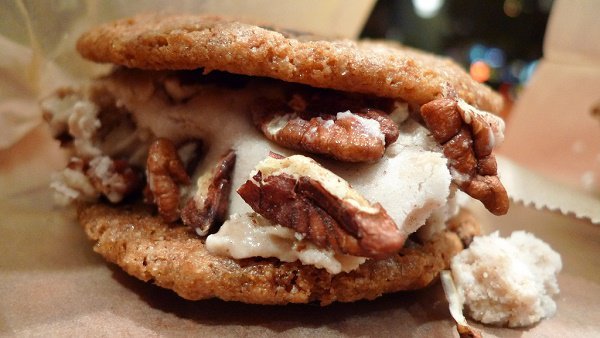 Source:: watashiwani
7. Hot chocolate sauce
Ice cream by itself is awesome but when you add a generous helping of hot chocolate sauce, it just gets better. Enough said.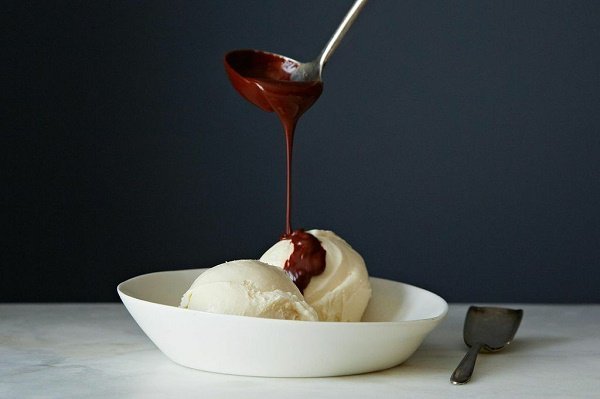 Source: Food 52
8. Waffles
Add a scoop of ice cream on top of a piping hot waffle. Let it melt and enjoy every bite of dessert paradise.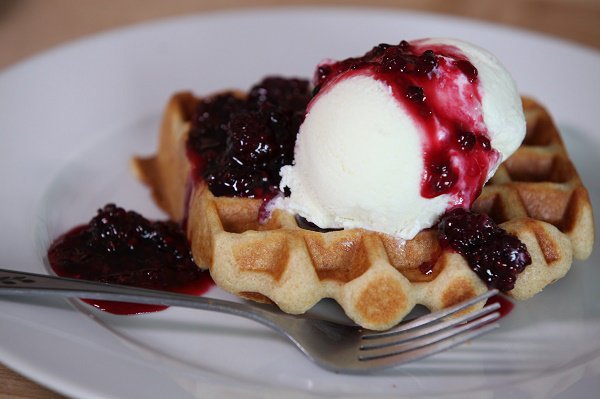 Source: Breville USA
9. Dry fruits/nuts
Don't like your dry fruits? That's alright. You can always add them to your bowl of ice cream.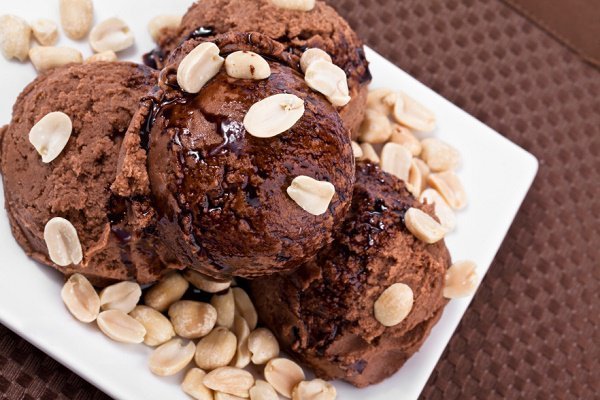 Source: Kristin Davin
10. Biscuits
Simply crush a handful of  biscuits in a cup and top it off with any ice cream. Instant happiness guaranteed!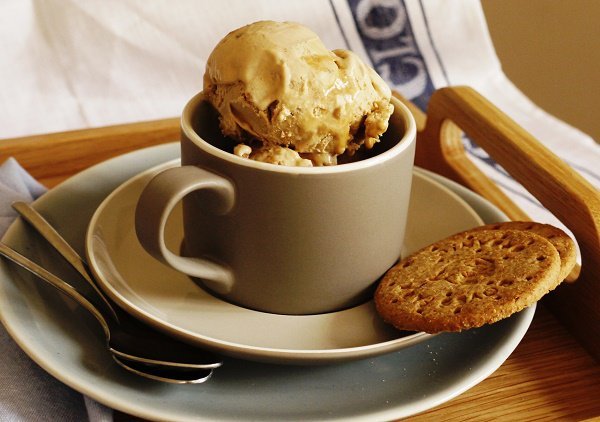 Source: Pixshark