Images of the Mayweather vs Pacquiao scorecards went viral after they showed the red corner – where Pacquiao was seated – winning on all three cards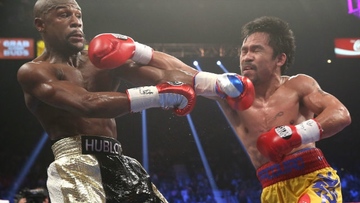 LAS VEGAS, USA – Images of the Floyd Mayweather vs Manny Pacquiao scorecards have gone viral after they erroneously showed the red corner – where Pacquiao was seated on Saturday night – winning the fight on all three scorecards.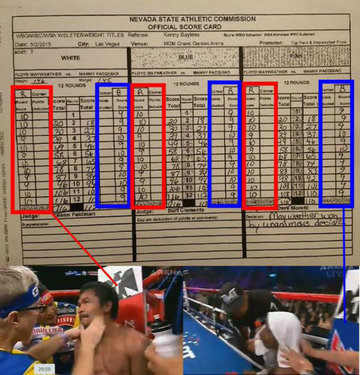 The Nevada Athletic Commission sent a corrected version of the scorecards to Rappler on Monday afternoon, along with copies of the individual round scorecards. The small pieces of paper, which are collected after each round for an official to tally, explain why the same handwriting for each judge's scorecard is the same.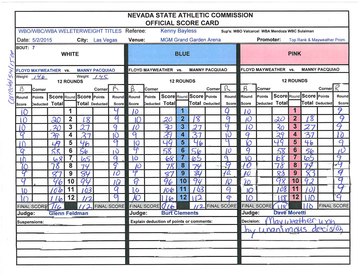 The corrected cards show the original letters in the corner box whited out and the right letter placed in each. The weight class the two fought in – spelled "Weleterweight" instead of welterweight – remains uncorrected however.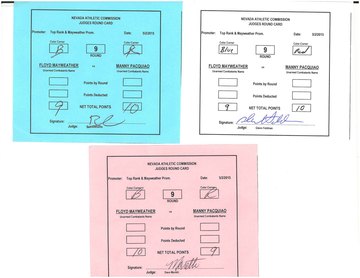 Mayweather was declared the winner by all three judges, with two cards having the Grand Rapids, Mich. native winning 116-112 and a third scoring the bout 118-110 in his favor.
Calls to NAC chairman Francisco Aguilar seeking further clarification were not answered on Monday.
Rappler.com