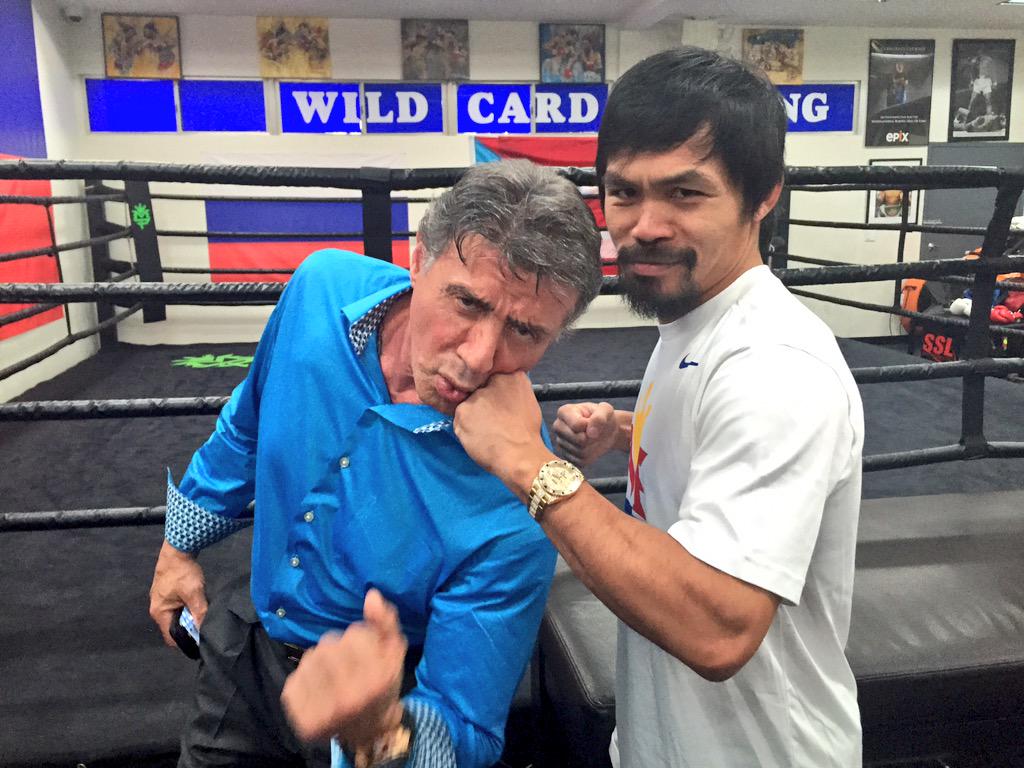 Filipino boxer Manny Pacquiao met "Rocky" as Hollywood star Sylvester Stallone visited the eight-division world champion at the Wild Card Gym on Saturday.
Pacquiao posted a picture of himself landing a left-handed punch on Stallone on his Twitter account, while Top Rank's "Planet Pacquiao" update showed the boxer posing with Stallone and trainer Freddie Roach.
Pacquiao is in the home stretch of his training for his May 2 superfight against Floyd Mayweather Jr.
ABS-CBNnews